Insurance and Billing
Lyons Eye accepts most insurance plans. Please check with your insurance plan to learn what it covers.

Insurance plans

Lyons Eye is part of the following insurance plans. If you do not see your plan on the list, feel free to call us to check. We update the list regularly, but insurance plans sometimes change before we do.

Providence Health Plans
Medicare
Regence
Vision Service Plan
MODA
United Healthcare
CareOregon
Cigna
Aetna
Pacific Source
FamilyCare
Project Access
Columbia Pacific
Healthnet of Oregon
Tricare West Region
Veterans Choice
Eyemed
Spectera
UMR
Humana
GWH Cigna
Lifewise Healthplan
First Choice Health Network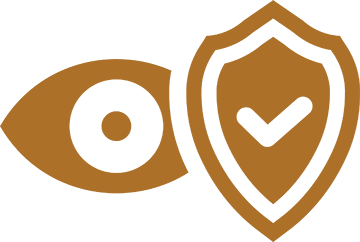 What to bring to your appointment

Please bring your insurance card or information and a picture ID to your appointments. If you have Medicare or Medicaid, please bring that card and any cards for other insurance, too.

Some insurance companies ask you to pay something, called a "co-payment" or "co-pay," at each appointment. Our office staff will check to see if you need to do this. If so, we can take cash, a credit card, or a check before your appointment.

You might need services your insurance does not pay for, such as a general eye exam for glasses or contacts. Your insurance might not pay for this unless you have separate vision insurance. If it doesn't, please bring your payment to your appointment. We can tell you the amount in advance if you call our office.

What is vision insurance?

Vision insurance is also called vision coverage. This type of insurance pays for an eye exam at certain times, such as once a year. It may also pay for glasses or contact lenses.

Vision insurance is often separate from regular health insurance. It is a good idea to check whether you have vision insurance, or a "vision plan," when you make an appointment.
Does my health insurance cover eye care?

Usually, yes. This means if you have an eye problem, such as pinkeye or glaucoma, your health insurance pays for the doctor's examination and care. (Check with your insurance company to learn exactly what they pay for, and how much.) This type of insurance would also cover, or pay for, an eye injury.

Insurance that pays for eye problems, diseases, or injuries is usually regular health insurance. "Vision insurance" is often separate. This type of insurance pays for eye exams when your eyes are healthy, and sometimes glasses or contacts. Read "What is Vision Insurance?" on this page.
I have Medicare, what does that cover?

Like any other provider you may see, Medicare pays for their usual 80%, leaving you responsible for the remaining 20%. Medicare does not cover glasses (with a one time exception after cataract surgery), or the refraction-the test to determine a glasses prescription. If you don't have a secondary insurance plan, then you are responsible for these fees, which can vary.
Many patient's choose to enroll in a Medicare Advantage plan. This offer much more coverage, and they often include vision/glasses benefits. You can learn more about Medicare Advantage Plans here and here.