Glasses and Contacts
Our optical shop
We know you can get glasses online. So why get them at the doctor's office?
Simple – because it is your doctor's office. Your glasses are made by someone who works directly with Dr. Lyons and knows you and your eyes.
You choose from a wide selection of lenses and frames after talking with us about your specific needs.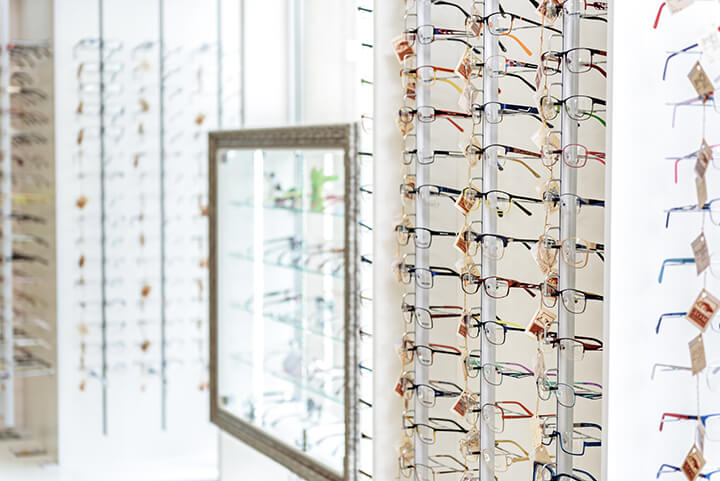 We carry and fit:
Transition lenses – for going from light to dark environments
Shatterproof and safety lenses and frames for children and adults
Lenses for computer work and gaming
Prescription lenses for outdoor activities
A wide selection of frames, from budget to designer and in between!
You get personal help choosing the frames that fit your prescribed lenses and your budget. And we're here to check and repair your eye care equipment any time you need us.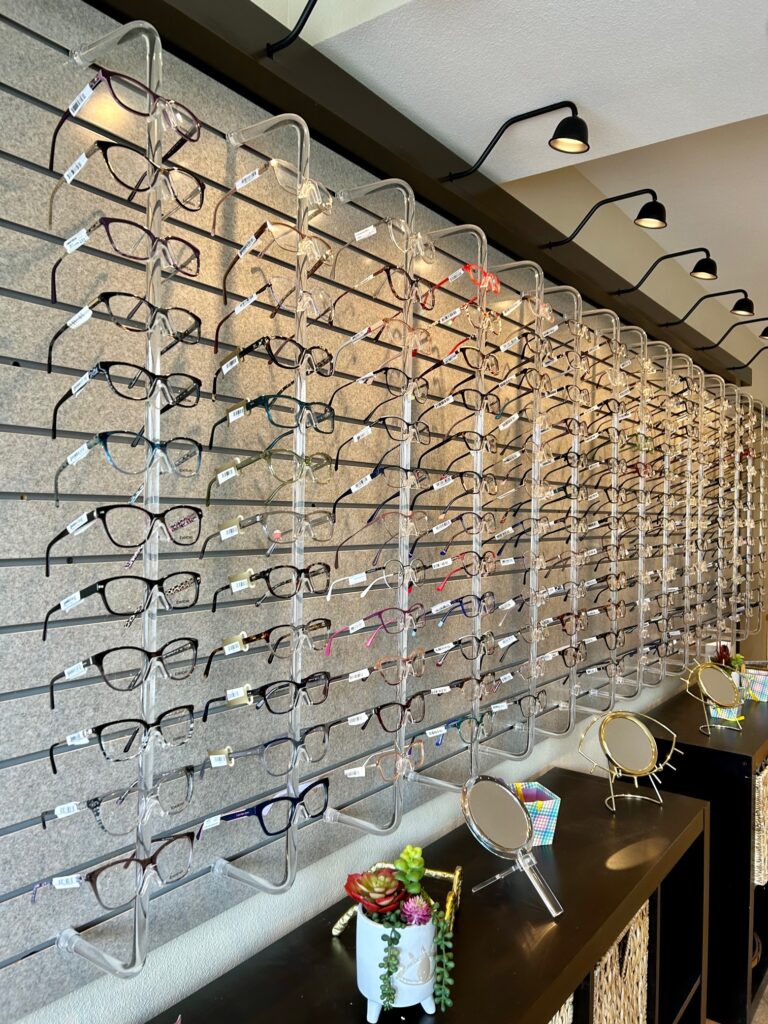 If you wear contacts
You need a specific fitting session for contact lenses because they rest directly on your eyes. Dr. Eric Brown can do your contact lens fitting as part of your regular eye exam. We can order your contact lenses and have them sent to your home, or give you a prescription if you want to get them elsewhere.
Your contact lens prescription expires after one year. Because contacts touch your eyes, it is important to be very careful with your eye health if you wear contacts. Dr. Brown will check your eyes, answer any questions, and do a new fitting each year. There are many different types of contact lenses, including multifocal lenses to help you see better both far away and up close. We can also help you personalize your prescription for the type of work you do or the hobbies you enjoy.