General Eye Care
Your eyes need checkups just like the rest of you. Many eye diseases do not cause symptoms, so it is important to have a general eye examination regularly. How often you need to see an eye doctor depends on your age, your vision needs and any health conditions that affect your eyes.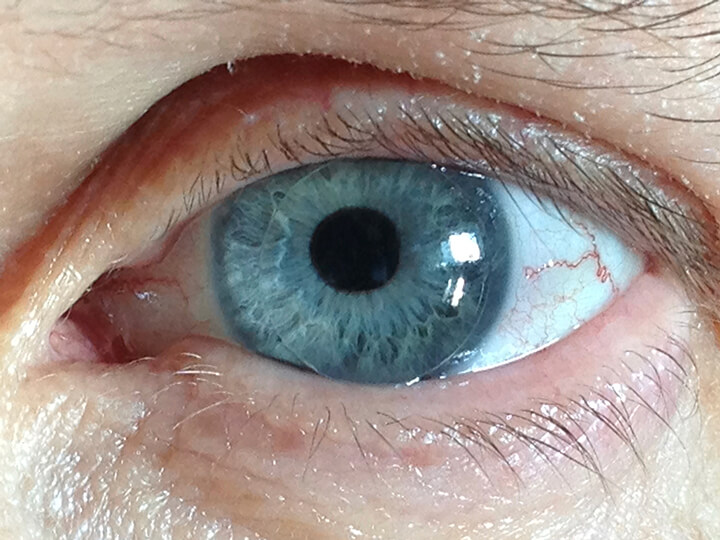 What happens at a general eye examination?
You will probably see a technician who asks about your eye health and any problems you are having. They will do some basic tests, such as checking the pressure inside your eyes.
Next, you see the eye doctor for a complete exam. The doctor will check how well your eyes move, how well you see color and how sharp your vision is. They also look inside your eyes to check their health. If you need glasses or contacts, the doctor will check your vision to prescribe the correct strength.
Please ask Dr. Lyons any questions you have during your exam and tell her about any concerns. There is a good chance someone else has asked her that question in the past. Our team at Lyons Eye wants to help you learn about your eyes and get your questions answered.
Learn more about eye exams and vision testing from the American Academy of Ophthalmology.
When do I need an exam?
The American Academy of Ophthalmology recommends starting at age 40 if you are a healthy adult who does not wear glasses or contacts. After that, an exam every 2 to 4 years is a good idea until age 65. After that, your doctor may recommend an examination every 1 to 3 years, depending on your eye health. Ask your doctor how often you need to see them for an eye examination.
If you wear glasses or contacts, you might need to see the doctor every year to have your vision and eye health checked and get a new prescription. It is also important to see an eye doctor regularly if you have diabetes or headaches, or take certain medications that can affect your eyes.
If your risk for eye disease is higher than normal, such as from diabetes or high blood pressure, you might need exams more often than other people. Your doctor can tell you how often to have your eyes checked.
Learn about eye care for adults under 40.
Learn about eye care between age 40 and 60.
Learn about eye care for adults over 60.
Eye exams for children
Children who are born in hospitals usually have their first eye exam at birth. Doctors do this to find any eye problems that can prevent your child from developing normal vision.
Your child's regular doctor (pediatrician) will check their eyes at each appointment. Children might also have their eyes checked in school to look for specific problems. If the pediatrician or person checking your child's eyes thinks there might be a problem, they will recommend an appointment with an ophthalmologist.
Lyons Eye welcomes children into the practice. Dr. Lyons enjoys seeing children of all ages.
Learn more about eye exams for children from the American Academy of Ophthalmology.